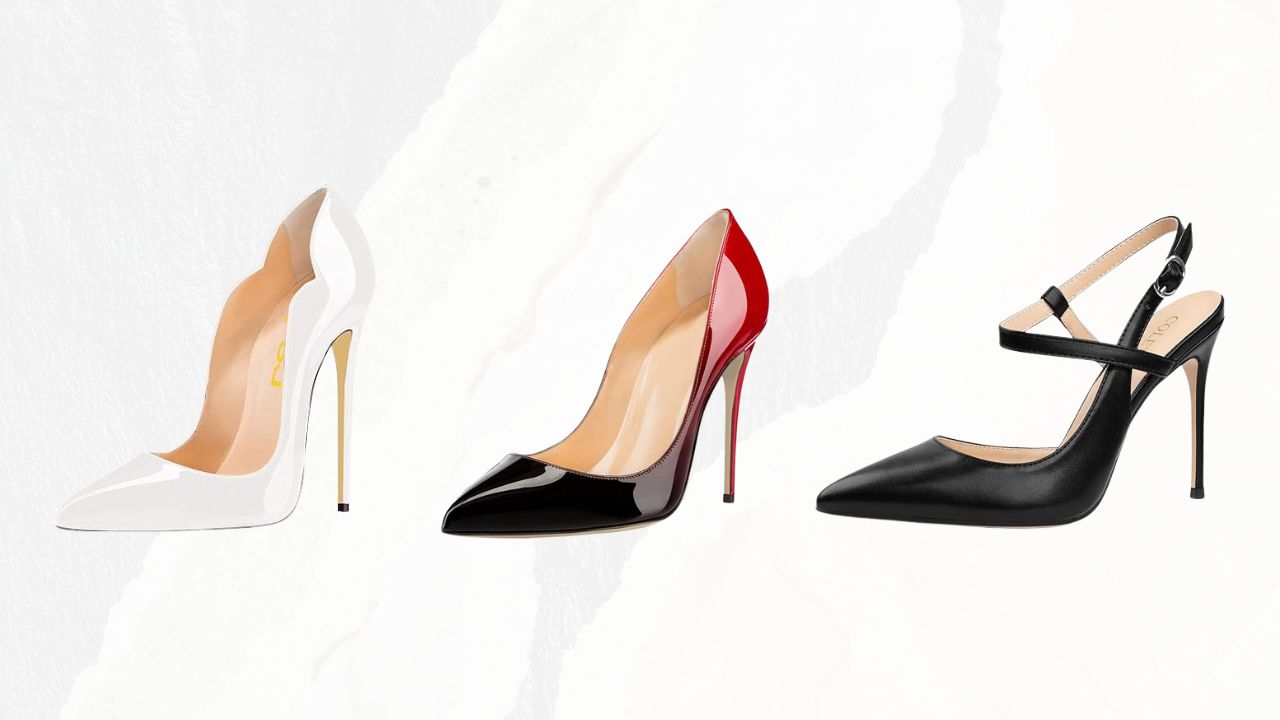 Christian Louboutin heels are world-famous, and for good reason. They're sexy, stylish, and incredibly prestigious in the fashion industry. Celebrities have been wearing Louboutins on the red carpet for years, with those signature red bottoms as the ultimate fashion statement.
However, these incredible shoes come with a heavy price tag. Even the least expensive Louboutins are around $1,000! So, if you want to achieve celebrity chic without the matching price, look no further.
Below, we'll explore similar, more affordable Christian Louboutin alternatives.
---
Zendaya Coleman rocks Christian Louboutin Hot Chick Pumps in ELLE shoot
---
---
Reese Witherspoon is wearing Christian Louboutin Slingback Pumps
---
Rosie Huntington-Whitely styles up with Christian Louboutin Pumps
---
Ashley Benson shines in Christian Louboutin silver Pumps
---
Amanda Seyfried wore Christian Louboutin Maltaise Pumps at New York
---
Christian Louboutin Kate Pumps in Black-Red
---
Christian Louboutin Kate Crystal Pumps
---
It's clear why Christian Louboutin's shoes are so widely adored. They look absolutely gorgeous, and so many celebrities are willing to undergo discomfort to rock them on the red carpet.
However, while those red bottoms may be iconic, they're a staggering investment. Luckily, with these Christian Louboutin alternatives, you can achieve a celebrity-inspired look without breaking the bank.