Durk Derrick Banks, AKA Lil Durk, is an American rapper. He was born on 19th October 1992 and spent his early life in Chicago, Illinois.
He released two of his songs, "sneak dissing" and "I'ma Hitta" he released his third mixtape on his birthday in 2012. According to "Celebrity Networth," his total net worth in 2023 is $8 Million.
Early Life
With his father incarcerated, he grew up with a lot of responsibility. He has mentioned his early life struggle multiple times. There were times when he couldn't even put food on the table.
As his social media reach expanded on platforms like MySpace and YouTube, he took the idea of becoming a rapper seriously.
He married Nicole Covone and had a baby with her when he was 17. Shortly after, he had another baby with her named Bella Banks. 2013 the couple separated, and Durk had another baby with another woman. At 17, He dropped out of school to join a street gang called Black Disciples. He started getting in trouble with the law and was guilty of unauthorized use of weapons.
---
Career
By 2015, his "Life ain't no easy" mixtape had been downloaded 21600 times on Datpiff.
He made his breakthrough "My Beyonce" with Dej Loaf, his girlfriend. The couple were seen kissing on stage, but the relationship didn't last long.
By the end of 2016, they had parted ways but stayed friends afterward. In 2017, Durk was rumored to be dating Mia Burks, who was hiding their relationship, but that didn't last either.
Since 2017, Durk has been in an off-again-on-again relationship with the model India Royale. India and Durk have a daughter Willo Banks, who was born in 2018, making her their first child together, but in 2020 both stars unfollowed each other on Instagram, starting separation rumors.
Internet claimed that India cheated on him with the rapper Young Thug. Durk wrote, "Don't get shot trying to be the n****a to comfort m B***h while we're going through it."
He later added that India didn't cheat on him, and she deserved twice the respect given to her. We won't let it all destroy our family, he wrote.
In 2021 they unfollowed each other again, and the internet speculated about the breakup while posting pictures of themselves together and showing the world they were more vital than ever.
---
Lil Durk Outfits
Who doesn't like a white ensemble with a bit of pop of color? His varsity jacket compliments his white jeans, sneakers, and shirt with a pop of blue. The silver chains around his neck are his signature Fashion choice.
Not to mention, India is wearing a dress with strappy heels and a necklace.
Rappers are peculiar in their style choices. Here Lil Durk is standing out in a black-and-white ensemble. The half-worn jacket matches his black jeans, and his blond dreadlocks are a personal statement. The chains around his neck fit the silver bracelets, and the white strap on his watch matches the color of his shirt.
Nothing makes a better style statement than a plain black hoodie. He wears silver chains around his neck and a baseball cap to complete his look.
---
Wiki | Bio
Net Worth
| | |
| --- | --- |
| Net Worth in 2023 | $8 Million |
| Net Worth in 2022 | $3 Million |
| Net Worth in 2021 | $1 Million |
Personal Information
| | |
| --- | --- |
| Real Name | Durk Derrick Banks |
| Nickname | Lil Durk |
| Occupation/Profession | Rapper, singer, songwriter |
| Birthday | October 19, 1992 |
| Age | 30 Years Old (Calculate Age To Current Date) |
| Birthplace | Chicago, Illinois, United States |
| Zodiac or Birth Sign | Libra |
| Nationality | African-American |
Physical/Body Statistics
| | |
| --- | --- |
| Height | 5 feet 7 inches, 170 cm |
| Weight | 72 kg or 159 lbs |
| Chest | 40 inches |
| Waist | 32 inches |
| Hips | 13 inches |
| Shoe size | 9.5 (US), 27.1 cm |
| Hair Color | Black |
| Eye Color | Dark Brown |
| Have Tattoos? | Yes |
Family Background
Mother Name
Big Durk
Father Name
Dontay Banks
Brother's Name
Dontay Banks Jr.
Children
Zayden Banks, Willow Banks, Du'mier Banks,
Bella Banks, Skyler Banks, Angelo Banks
---
Quick Facts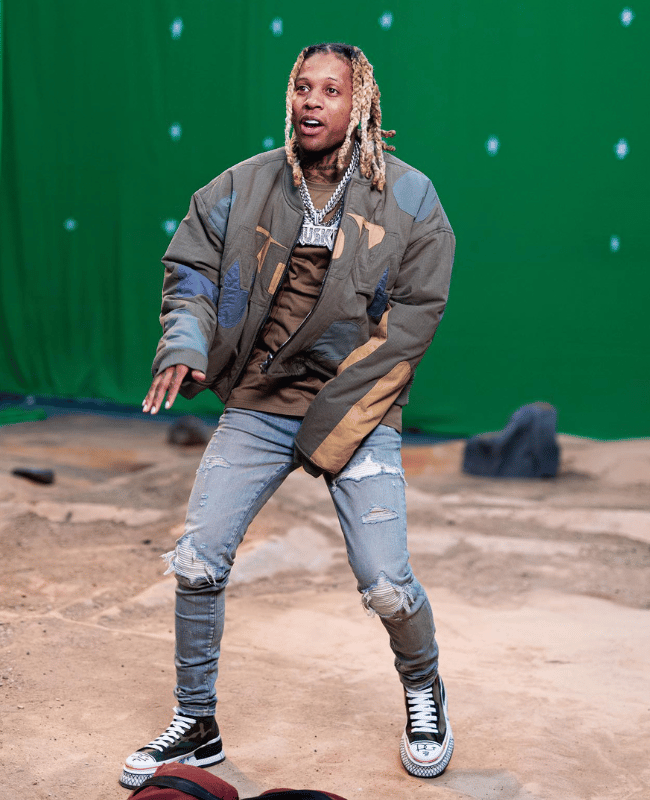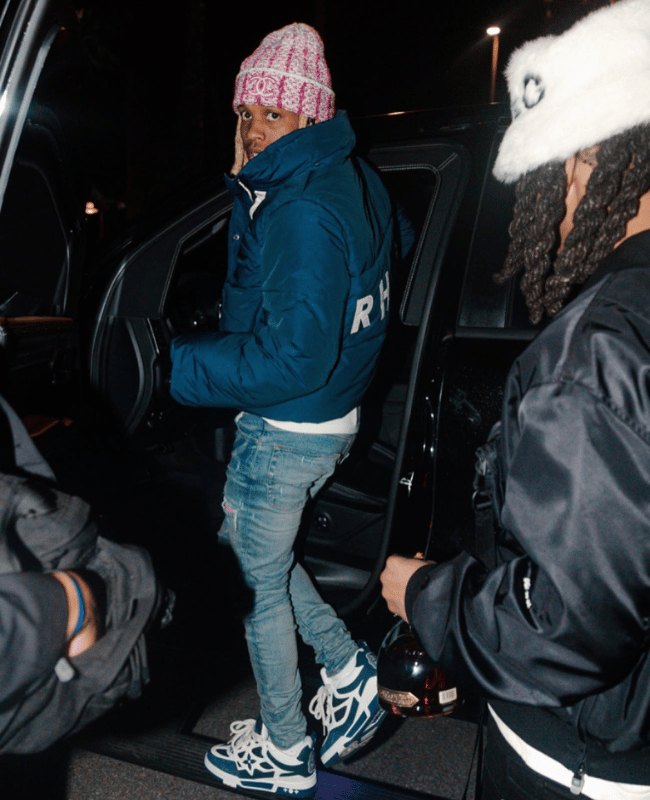 Calculate Celebrity Age To Current Date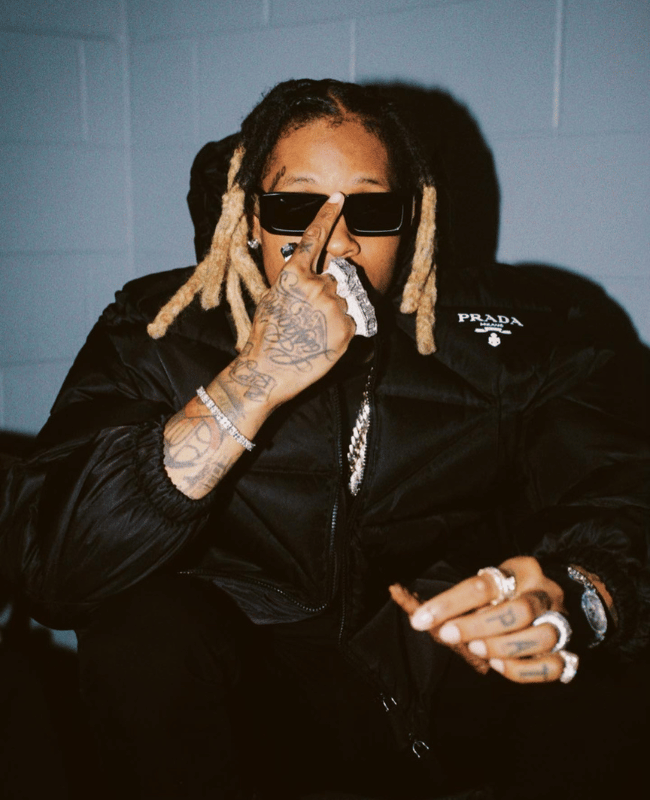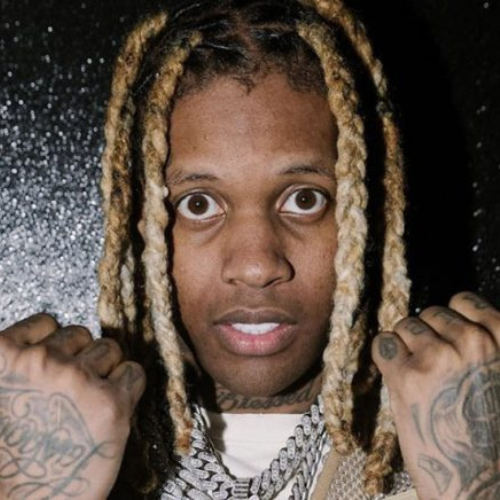 How Much Did lil durk Sell First Week?
Lil Durk's 7220 albums were projected to sell 120,000 to 130,000 copies in the first week​ [1].
---
Article Sources

[1] Lil Durk '7220' & Benny The Butcher 'Tana Talk 4' First Week Sales | HipHop-N-More
hiphop-n-more.com/2022/03/lil-durk-7220-first-week-sales/