If you love hip-hop, you must have heard of Coi Leray, and if you have not, let me tell you about the newest musical prodigy. Coi Leray was born on May 11th, 1997, and is an American rapper and singer. She is the daughter of famous rapper and media personality Benzino. Her mother's name is Tasha. She rose to fame in 2018 with her debut mixtape "Everythingcoz" and her single "Huddy." Her total NetWorth In 2023 is $2 Million.
Father-Daughter Feud
When her album Trendsetter was released, she made more headlines for her complicated relationship with her father than the album itself. In an interview, she said that after losing the Source magazine that her father owned, he was broke. Her father denied the statement and threatened her mother and Coi herself afterward.
Coi took it to Twitter that her father was threatening her for telling the truth. "My father needs a doctor," she said. Netizens bashed Benzino for talking negatively about his own daughter.
Lovers And Leray
Enough about her feud with her father, lest dive into the list of her ex-lovers and current romance.
Trippie Red
She dated Trippie Red, and the couple broke off after two months which we found out by Trippie Red's song called "Leray." Yup! He named a song after her and told the whole story of how it was love at first sight and how she accused him of not having money, and how she was the one who didn't know her feelings, but he was really in love. Well, we do feel for him, but it is just his side of the story. Leray, on the other hand, said in an interview that they were close, and if Red had something to say, he didn't have to go ahead and make a song about it. He should have said those things to her face. She called the song "Bullshit," but she also admired him for being the artist he is.
"Just like me, he writes beautifully, and I'll have to give it to him," she said. Although this was doing dirty laundry publicly, their relationship was in the public eye before that, and now the fans know what actually happened.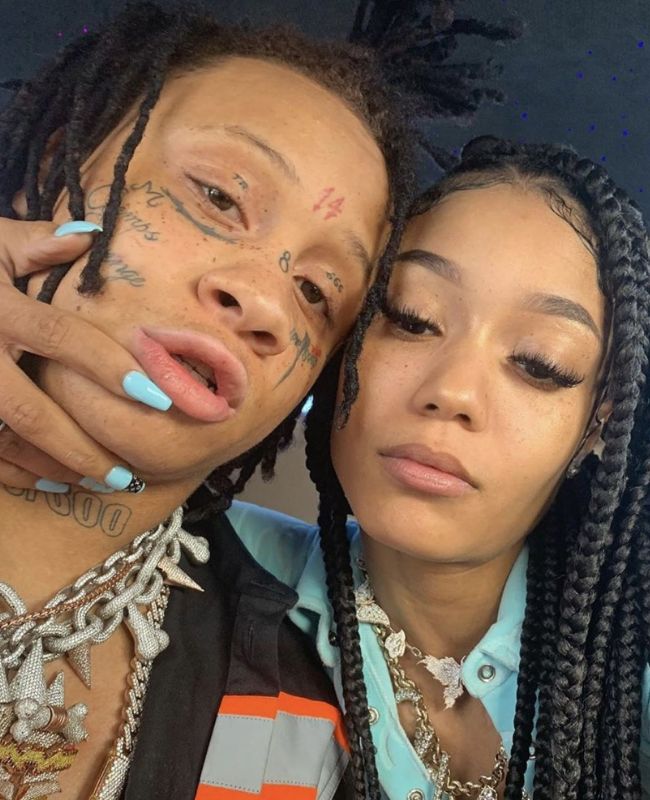 Blueface
There were rumors about Leray and Blueface; however, they never addressed them. They were seen at a lunch date in December 2020 in Hollywood and later shared a kissing video on Instagram, but never admitted to dating. When Coi started dating her recent boyfriend, Blueface tweeted, "Dat N***a look like a B***H," which fans thought was about Pressa, who people say looks like a girl.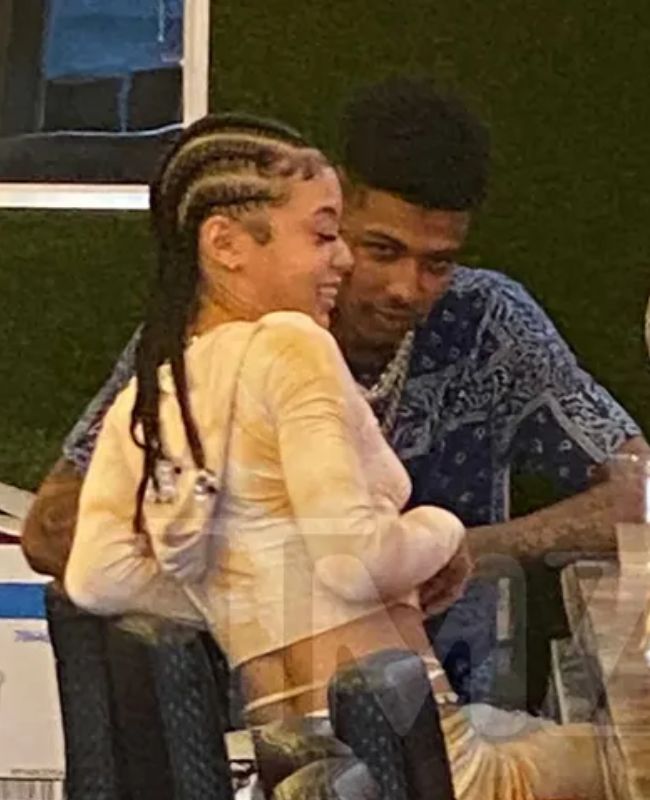 Pressa
Coi is recently dating Pressa, who is just like Trippie Red, and Blueface is a rapper. They dropped their collaboration track "Attachments" a while ago and later sparked dating rumors due to the intimate videos they released on social media. People bullied Pressa for looking like a girl, and Coi came to his defense multiple times.
Koi shared a video of her dancing in front of Pressa, and they were smiling and laughing. Pressa held her waist. Fans were sure that they were in a relationship.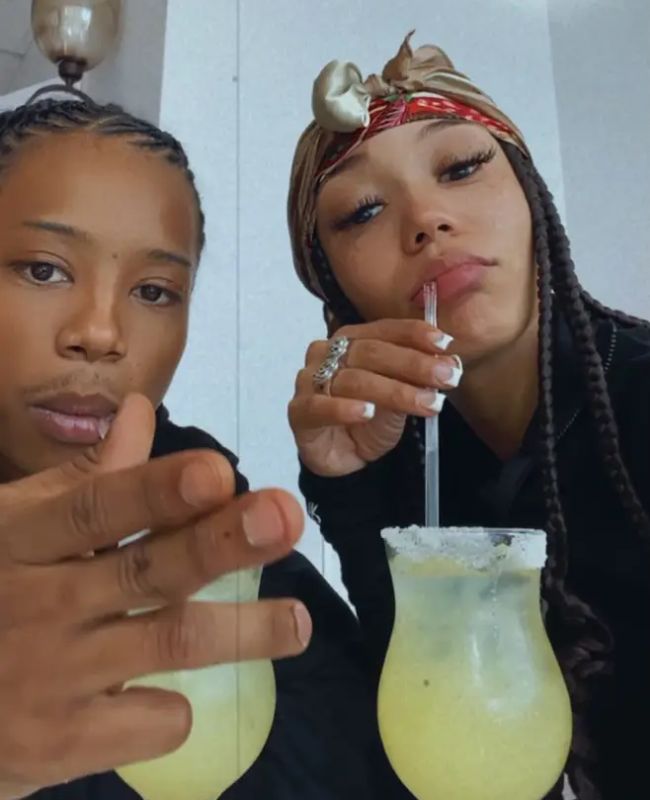 ---
Article Sources

Coi Leray - Wikipedia
https://en.wikipedia.org/wiki/Coi_Leray