We all love to know more about our favorite celebrities, and apart from reading between the lines of their lyrics, we want to know who they are with and how they go about their lives. 
It is not a privacy invasion if the details are public, right? 
So, here is all the information we know about who lil baby has dated, how many kids he has, and how many baby mamas are in the scene.
| | | |
| --- | --- | --- |
| Name | Year of Birth  | Mother |
| Jason | 2015 | Ayesha Howard |
| Loyal  | 2019 | Jayda Cheaves |
Jason
Ayesha Howard is a media personality and a social media influencer. She is the mother of his first child Jason. The relationship is full of ups and downs. Ayesha has accused him of giving her emotional trauma. Lil Baby fought her for Jason's primary custody. 
Jason has been seen with his dad at multiple events and on the red carpet as well.
Jason matching with his daddy. Jason is seven years old as of 2023.
Loyal 
Jayda Cheeves is a 26 years-old social media personality. She is the most famous love affair of Lil Baby. She also has a son named Loyal with him. Loyal is three years old as of 2023.
Lil Baby wearing a nude fur coat with his statement necklaces and ear studs. Jayda stands alongside, wearing a black dress and black glasses. Her silver neckpiece matches her ear studs.
Jayda, with three years old Loyal Armando, wearing a black varsity jacket with statement over-sized hoops in her ears. 
Time over time, fans have appreciated the young mother for her parenting skills.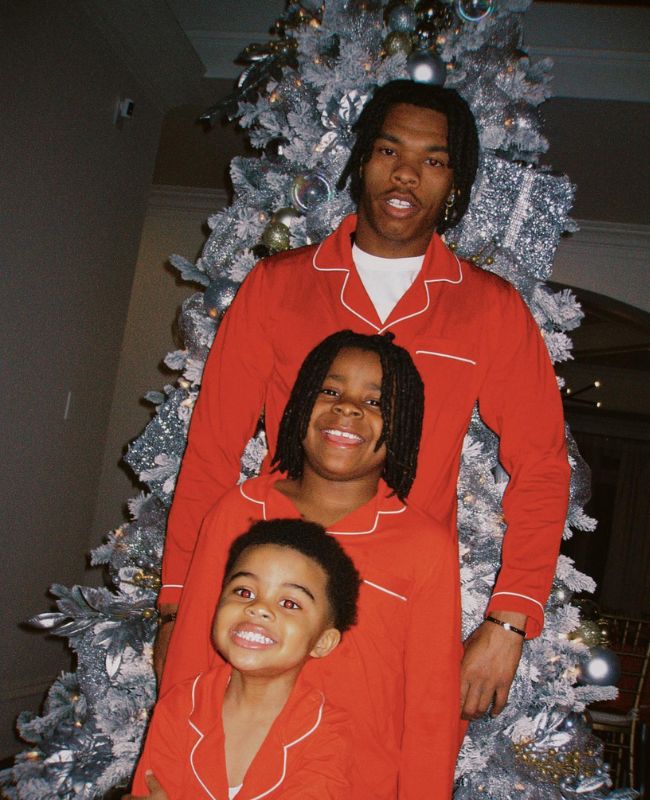 Lil Baby is having a cozy-comfy sleepover with both his sons. They both are a mirror image of their father. 
It is safe to say that, along with his music career, he has not looked at his role as a father. Both his sons are close to him, and they can be seen with him in public and on social media as well. It seems like Ayesha has made peace with the father of her son, and so has Jayda.
---
Article Sources

Lil Baby - Wikipedia
https://en.wikipedia.org/wiki/Lil_Baby